Games
Crypto Gaming Space Secured A Total Of $748M In August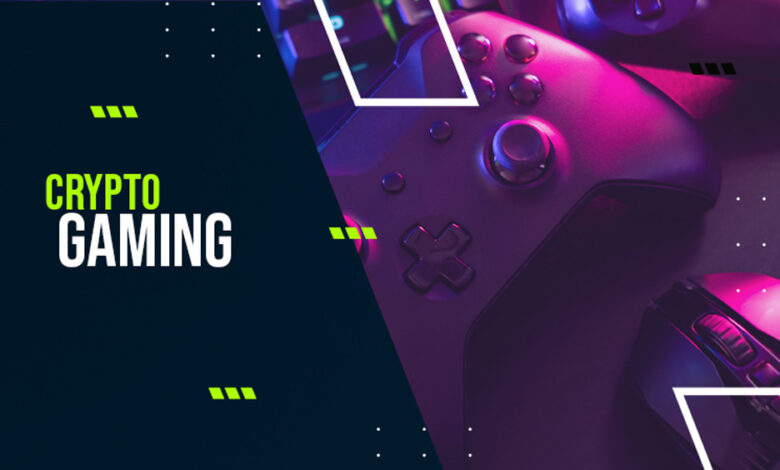 Many traders and investors in many personal financial fields can freely admit to others that 2022 has not been a successful year for them in term gains.
The price of crypto tokens has fallen dramatically, there have been numerous cyberattacks related to cryptocurrencies, and the stock market has been trending downward. Since many people are now growing weary of the recession and the consequences it can have on markets, numerous external variables can be advanced as explanations for these phenomena.
Despite the gloomy financial market environment, many people have become interested in the crypto/web3 gaming industry.
All gamers and blockchain enthusiasts can access several well-known games very quickly. One of the trendiest ideas to come out of the game business in recent years is this metaverse notion. Combine that with the substantial returns it offers.
This recent survey, which highlights the enthusiastic support from fans of Blockchain gaming and where this leaves the industry, was produced by the well-known research website DappRadar.
Covering the first of August until the last day of August. These are the conclusions:
It was stated that 847 000 different web3 wallets had logged in to play their favorite games. Despite the high number, there has been an 11% decrease in gamer activity from the reports for July.
Due to the high activity levels, metaverse projects gave gamers similarly high sums in the form of awards and incentives. According to reports, this came to $750 million in total, a 135% rise from July.
These statistics are an excellent predictor of game development and user activity in the past and future for many.
In addition to continuing to be sustainable from the users' perspective, institutional investments have allowed the area to continue expanding.
Let's look closely at some well-known figures lending the area more support.
Who Has Been Making Their Mark In Web3 This Past August?
Many people will appreciate the ongoing participation of regular gamers and cryptocurrency investors.
We must not overlook the philanthropists and like-minded individuals investing their time and money in prospectus web3 projects!
Animoca Brands
August's first noteworthy news item came from Animoca Brands, which received $100 million from Temasek, a Singaporean corporation.
The creators of the well-known blockchain game Phantom Galaxies are called Animoca. The industry needs to see a dedicated company like this acquire significant funding to support its continued growth.
How does Animoca generate revenue?
To store your articles, register for an account. According to Animoca Brands, it made approximately $721 million in NFT and token sales over the previous seven months, including secondary sales and other non-blockchain activity.
The game, owned by unicorn company Animoca Brands in Hong Kong, describes itself as an immersive metaverse platform that enables users to hold and trade their in-game assets, including virtual land sold as non-fungible tokens (NFTs).
Infinity Axie
No matter how great or unfavorable the headlines are, Axie Infinity always speaks up!
Axie Infinity is an online video game with non-fungible tokens created by the Vietnamese studio Sky Mavis. It is well-known for its cryptocurrency-based in-game currency system—the digital pets called Axis that are collected and mint NFTs by Axie Infinity players.
AXIE: A Wise Investment?
The Axie Infinity (AXS) currency is expected to reach 62.47 USD by 2022, while DigitalCoinPrice projects that it will reach 69 USD, 71 USD, 92 USD, and 85 USD from 2023 to 2026, respectively. The AXS cryptocurrency might reach 334.46 USD in a year and 3,070 USD in five years, according to another forecast by Gov. Capital.
This time, however, they are for good reasons, as Axie recorded $4 billion in total NFT sales in August. A fantastic accomplishment for such a well-liked title.
"Blockchain gaming, the newest entry in a still-emerging industry, retains some of its mystery. Many people are still unaware of its importance, and the gaming industry's dynamic environment doesn't help much either.
The numbers mentioned above are an excellent prognosticator for the future of crypto gaming.
Since only $4 billion had been invested in defi gaming, according to DappRadar's analysis from the year before, this most recent study demonstrates the exponential boom the sector has experienced.
Our Opinion
Crypto gaming has grown significantly since its debut and during the previous 12 months, as evidenced by its increase in popularity.
The fact that billions of dollars are being invested in the gaming industry demonstrates the true potential of this recently discovered technology.
Although we are very much in the present, it is feasible that the current economic crisis could have a detrimental effect on market participants and investors in the crypto gaming industry.
Nevertheless, forecasts for impending publications and updates are still being sent to audiences worldwide. Watching how everything turns out as the months and years go by will be interesting.
By participating in and winning a game, cryptocurrency players can acquire non-fungible tokens (NFTs) or cryptocurrency, which become the player's personal property. On centralized and decentralized cryptocurrency exchanges, it is frequently possible to convert in-game digital tokens into stablecoins.
Let's hope that the patterns we have witnessed will continue into this year's final months. As always, we advise you to explore cryptocurrency trading and games before making any decisions. Recent market trends have shown that values can be highly volatile, making investment returns unpredictable.