NFT
Major Game Studios Still Aren't Sold On NFTs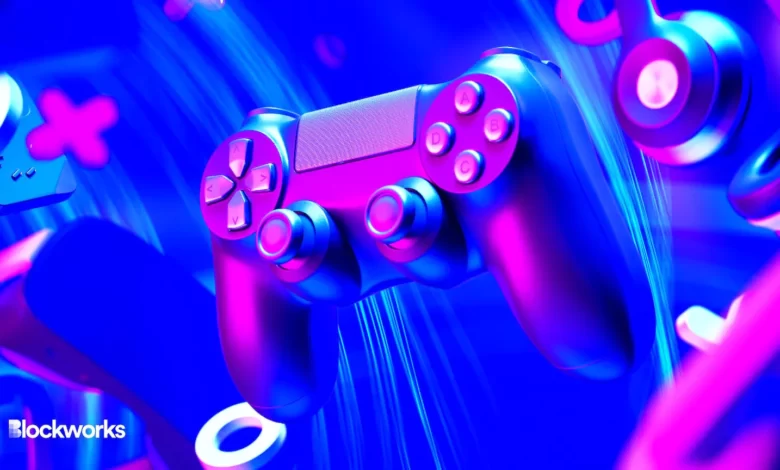 Rockstar and Microsoft have both recently officially banned NFTs from game servers.
An increasing number of blockchain-based games, such as Alien Worlds, Splinterlands, and Axie Infinity. The more extensive video game industry is torn when promoting play-and-earn crypto mechanisms and NFTs.
Most major game publishers now have blockchain development teams but need help integrating blockchain technology into their current business models.
Players can buy and sell things for games like Ghost Recon Breakpoint from some developers, such as Ubisoft, which also offers a portal called QuartzDigits for this purpose. The Blankos Block Party video game from Mythical Games was recently added to the game shop by Epic Games, the creator of Fortnite.
Before handing over their current clientele to ConsenSys Quorum last year, Microsoft provided blockchain-as-a-service within Azure for almost ten years.
Others, though, are going in the opposite direction. Last year, the online game retailer Steam prohibited all titles that supported cryptocurrency and NFT exchanges. The volatile nature of cryptocurrencies and the presence of rogue actors in the NFT field, according to Gabe Newell, president and co-founder of Steam's parent firm Valve, are its driving forces.
Take-Two Interactive, the parent business of Rockstar Games, the firm that created Grand Theft Auto (GTA), is the most recent studio to oppose GameFi.
The recent modification to Rockstar's third-party or role-playing servers' user guidelines outlaws trading in cryptocurrencies and NFTs.
The new regulations applied to unlicensed Grand Theft Auto Online (GTAO) sites that might not have been under Rockstar's supervision or authorized to trade digital assets, such as the Trenches server run by rapper Lil Durk on GTA 5, which offered loot boxes, in-game items, and vehicles for sale.
Trenches tweeted that after receiving a cease-and-desist letter from Rockstar, it "had no choice but to comply with their demands" and shut down.
A spokeswoman for blockchain gaming platform Enjin commented on the situation, expressing disappointment that a cease and desist letter resulted from a transparent, sincere test of blockchain-based models. They hope that "real debate" starts, leading to the creation of fresh user experiences.
Earlier this year, NFT support was outlawed in both the client and server versions of Minecraft by Mojang, the game's developer. TheUplift World and NFT Worlds are two NFT metaverse projects developed on top of Minecraft. Although Minecraft is not a blockchain-based platform, some server owners were developing unofficial Minecraft NFTs.
The almost 140 million active users of the client and server programs for Minecraft will not be able to integrate NFTs or build NFTs connected to any in-game skins, objects, or mods, according to a statement released on Wednesday by the game's developer Mojang.
NFTs "may create patterns of scarcity and exclusion that contrast with our Guidelines and the spirit of Minecraft," according to the company. The speculative mindset surrounding NFTs "takes the attention away from playing the game and fosters profiteering," the report continued.
The article also described how some server owners might employ blockchain technology to provide players with illicit access to exclusive material. Currently, unofficial Minecraft NFTs are being sold on OpenSea without the assistance of Mojang or the parent firm Microsoft.
NFT metaverse projects that used to be constructed on top of Minecraft, such as NFT Worlds and TheUplift World, now need to find new foundations. The NFT Worlds token's price crashed the day of the announcement from $0.03 to $0.009 and was trading at $0.01 at the time of publication.
Microsoft has taken a hard stand against Web3 by claiming that Minecraft is a form of the metaverse.
However, gamers will always find a way around limitations. For the past few months, the metaverse firm MyMetaverse was able to re-implement playable NFTs on modified GTAO servers and the Minecraft game servers.
To provide gamers with a role-playing experience with gaming NFTs, it used NFTs operating on Efinity, a Polkadot parachain created by the gaming platform Enjin.
According to Don Norbury, the current chief technology officer at Neon, the publisher of the Shrapnel video game, Microsoft had an early agreement with Enjin to enable NFTs for Minecraft. Still, other than attracting players, Microsoft saw no immediate benefits from this. So, it's possible to blame optics for the decision to shut it down.
What will happen to servers like these is now uncertain, as Take-Two Interactive has already formally implemented its ban. Norbury, who spent a combined ten years working for Take-Two Interactive and Microsoft, told Blockworks that the corporations might be unsure how to use the technology.
He claimed that neither Microsoft nor Minecraft "hate" NFTs or cryptocurrency, as opposed to Take-Two, Rockstar, and GTA. He claimed that the main problem is that neither Rockstar nor Microsoft receives direct income from NFTs.
According to Norbury, a formal partnership with MyMetaverse could address the revenue issue, but the "secondary issue for these companies is optics, strategy, and regulation," according to Norbury. "It's like launching a game in the Apple App Store and avoiding their requirements for platform transaction fees," he added.
He is alluding to the "enormous" publicly traded businesses Take-Two Interactive, Rockstar, and Microsoft that "must appease users and stockholders alike."
According to Norbury, who was referring to the concern expressed by sure gamers, "suddenly adding NFTs into their offering risks alienating a substantial section of their users."
Internal dissonance and conflicting corporate strategies are the key factors.
"[These firms] recognize blockchain is the future for games with fascinating economies/trading/ownership, but they want to keep using their traditional model for fundraising, designing, modeling the economy, and modeling marketing." Norbury tacked on.
However, the amount of venture cash raised for metaverse and blockchain gaming businesses is still strong. According to DappRadar, the game industry raised $534 million in funding between October and November.
According to DappRadar, in-game NFTs had a total trading volume of $55 million over the previous two months, with 60% coming from the Gods Unchained game. Despite FTX's demise, DappRadar describes the industry as "resilient" and points to its effects on the NFT sector.
Major game producers must now determine whether or not to integrate blockchain as a core technology and operating system.