Exchanges
The Launch Of A Crypto Exchange Backed By Wall Street – What Does It Mean For Coinbase?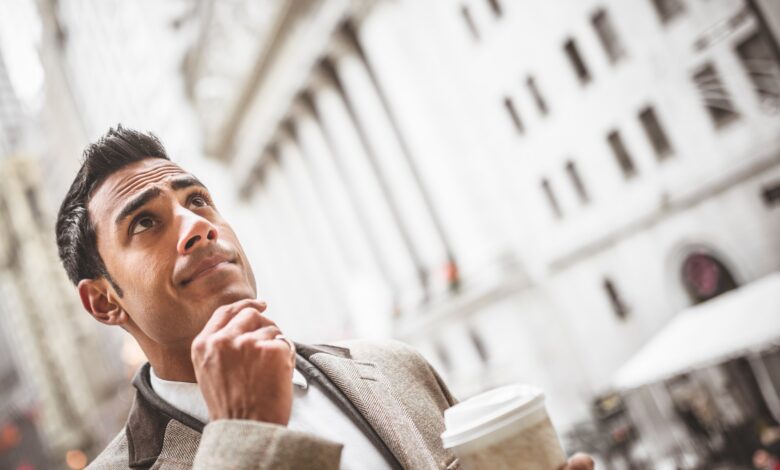 Key Points 
Coinbase now has to contend with a new competitor after already having concerns about the decline of its base of retail investors. 

The brand-new cryptocurrency exchange is scheduled to launch in January and is supported by Charles Schwab, Fidelity Investments, and Citadel Securities. 

An American publicly traded firm, Coinbase Global, Inc., doing business as Coinbase, runs a bitcoin exchange platform. All employees at dispersed corporation Coinbase work remotely, and the company has no physical headquarters. 

Coinbase will need to work harder if cryptocurrency continues to gain popularity to attract partners like BlackRock and entice retail traders with cutting-edge products. 

A popular cryptocurrency exchange that makes it simple to purchase, trade, and swap cryptocurrencies is Coinbase. Coinbase makes buying Bitcoin as simple as buying a stock online through a brokerage but beware of the fees and subpar customer support. Coinbase provides a safe cryptocurrency trading and investment platform. 

For Coinbase, a new cryptocurrency exchange from three Wall Street behemoths, poses a severe danger. 
Despite all the doom and gloom surrounding cryptocurrency, Wall Street is finally diving in head first. 
We learned in August that asset management BlackRock (BLK 1.27%) and cryptocurrency exchange Coinbase Global (COIN -5.50%) were collaborating on brand-new crypto trading services for big institutional clients. And now, a consortium of Wall Street titans, including Charles Schwab (SCHW 2.56%), Citadel Securities, and Fidelity Investments, are collaborating to build EDX Markets, a cryptocurrency exchange (EDXM). 
Undoubtedly, there is much more unmet demand for cryptocurrency-related goods and services. Who would open a new cryptocurrency exchange amid a "crypto winter," after all? After a test launch in November, EDX Markets will make its formal debut in January. What does this mean for Coinbase, then? 
The Basis Of Retail Investors 
Most concerning is the potential impact on Coinbase's base of retail investors. Recently, there has been a lot of pressure on the exchange to increase its monthly active users (MAUs) to produce as much trading revenue as possible. Therefore, analysts on Wall Street will keenly monitor any decline in its base of individual investors, no matter how slight. 
It is undoubtedly concerning that both Schwab and Fidelity are involved in the new project because tens of millions of their clients will now be pushed to utilize a cryptocurrency trading platform other than Coinbase. 
If you are a Coinbase investor, the good news is that EDXM's trading selection of cryptocurrencies will probably be constrained. Compared to Coinbase, which allows users to trade about 150 different cryptocurrencies, EDXM will only provide a small sample. The only thing EDX Markets will confirm is that Bitcoin (BTC 3.70%) will be present without a doubt. Furthermore, it is realistic to assume that EDXM won't right away provide extras for regular investors like cryptocurrency staking for passive income like you can on Coinbase. 
Coinbase will likely be most negatively impacted by the new bitcoin exchange when it comes to luring new institutional investors. When BlackRock made the headlines in August, it sounded so optimistic. Because BlackRock manages close to $8 trillion in assets, Coinbase seems to be on the verge of discovering a massive new market opportunity. At the time, it was anticipated that other prominent asset managers would also register with Coinbase, opening up a vast new market for trading income. 
The way EDXM is being marketed makes it seem like institutional investors are its primary target market. EDXM transfers the same framework used for equity markets to cryptocurrency exchanges. Charles Schwab and Fidelity Investments will provide order flow; Citadel Securities and other market makers will handle trade execution and spread collection. And in Secaucus, New Jersey, there will be a sizable data center where all of this will be kept. 
Even "co-location" opportunities will be available, which allow market participants to keep their computers within the same building as the exchange, ensuring the quickest trade execution times. 
A Yes Vote For Cryptocurrency 
A big vote of confidence in virtual currency must be recognized in the opening of a cryptocurrency exchange during a crypto winter. Investor demand is undoubtedly growing unmet. For instance, Fidelity started providing 401(k) account holders with cryptocurrency investment options in April, and early this month, rumors began to spread that Fidelity would start selling Bitcoin to its base of retail investors. 
A new era of cryptocurrency is beginning, one in which it is a recognized $1 trillion asset class. The top names on Wall Street are now intrigued by the prospect of presenting new goods and services. Wall Street executives criticized cryptocurrency two years ago as speculative, dangerous, unstable, and downright dubious. Many are discussing cryptocurrency as a possible method to diversify a portfolio or save money for retirement. 
Must You Purchase Coinbase? 
Watching Coinbase respond to this new danger will be interesting. According to what I can see, the EDXM news will only benefit Coinbase if it increases the size of the crypto market's overall pie. Suppose Charles Schwab and Fidelity Investments are prepared to enter the cryptocurrency market. That may make it much more alluring to prospective investors who are still on the fence, creating new demand for Coinbase. 
I'm waiting and watching what happens with Coinbase for the time being. Before making a further commitment, I need to see significant increases in indicators like trade volume and customer acquisition. Coinbase must demonstrate its ability to continuously attract new users and offer a more profound, better product portfolio to outperform its competitors.