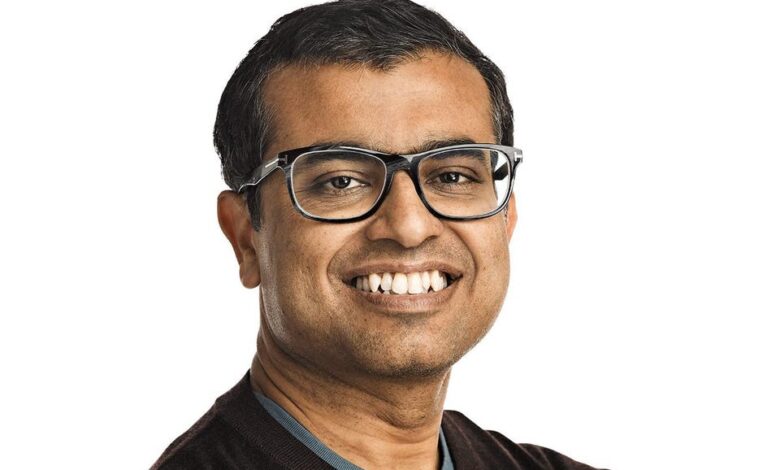 In the world of cryptocurrencies, it's a well-known maxim that bear markets are excellent for creating the next generation of popular goods and services. The biggest cryptocurrency exchange in the United States, Coinbase, wants to guarantee that this development occurs on its platform. 
We had the DeFi summer in 2020 and the NFT spring in 2021. Surojit Chatterjee, the chief product officer of Coinbase, argues that Web 3.0, the idea of a more decentralized internet with less corporate control, will be the focus of attention in the following cycle. "However, we understood that to expand this ecosystem, and we must assist developers because we are unable to create everything ourselves." 
In an exclusive interview with Forbes, Chatterjee explained that this assistance would be provided in the form of a technology stack called Node, which will assist everyone from decentralized-finance entrepreneurs to NFT and game developers in creating programs that can automatically interact with blockchains like Ethereum. To read from and write to the blockchain, query data, and keep track of your application, developers must first fire up a blockchain node. This isn't very easy and is not for everyone. Node provides developers with a straightforward and user-friendly framework to launch and manage nodes. 
This means considering a developer who wants to create a platform for NFT trading. A website and user interface will need to be made. This blockchain-based application also needs a mechanism to communicate with the venue to ensure that transactions are disseminated across the network. These tasks may call for distinct skill sets, and if the two platforms are not correctly synchronized, there may be token loss, bad user experiences, or security flaws. 
The node will initially support Ethereum to add support for other blockchains eventually. 
The introduction of Node marks a new stage for Coinbase Cloud. This software platform provides a set of services complimentary to the trading business, which accounts for most of its revenue. Coinbase Cloud now aims to be the starting point for a full suite of Web 3.0 applications. Coinbase Cloud was initially introduced as a staking platform targeted toward institutions using cryptocurrency as collateral as they seek to earn more by supporting its network. 
When the company revealed that it had lost a staggering $1.1 billion in the middle of the crypto downturn that has seen its stock fall 72.94% year to date, it was one of the five prioritized products listed by CEO Brian Armstrong during Coinbase's Q2 analyst call last month. Other items on the list include its self-hosted wallet and prime brokerage offering. 
Nearly 75% of COIN's value has been lost this year. 
The growth in the exchange's subscription and services goods, which have increased 44% year over year, was a bright spot in the report. In actuality, Subscription & Services revenue, up from 4% a year ago, provided 18% of overall net income. The company's many business segments do not break these figures down. 
Although Chatterjee is confident that this tendency will continue, he also advises patience. He declined to give any adoption or financial target goals or numbers. "I believe it's premature to discuss those. When we construct a fantastic product that thrills the customers, numbers, and analytics will come. 
It's also critical to remember that Coinbase is not creating this product in a vacuum concerning those potential clients. In actuality, it is up against two industry titans. One such company is Alchemy, valued at $10.2 billion, which supports eight distinct blockchains, including Ethereum and Solana, 10 million end users, and $100 billion in annual transaction volume. Infura, which is a critical component of Ethereum, is another. 
Chatterjee is first placing his trust in Coinbase's solid reputation for security and usability, as well as the intuitive structure of its interlocking products, to outperform this competition. He asserted, citing skills like staking, custody, and identity, "It's 1+1 = 10." Additionally, you have access to millions of users as a developer. 
The ability of Coinbase to strike the proper balance between providing access to a centralized product suite that runs on top of decentralized blockchains, something that privacy-conscious consumers may find uncomfortable, may also be a factor in the company's long-term success. "We are not altering any decentralized nature of blockchain computing data security mechanisms. According to Chatterjee, we are making blockchain accessible. Additionally, he asserts that the business will not gather specific user or transaction data, which is a significant worry for well-known technology firms like Facebook and Google customers. 
The Office of Foreign Asset Controls of the U.S. Treasury sanctioned Tornado Cash. This open-source platform may have been used to obfuscate and disrupt financial transaction trails last month, making this concept even more pertinent today. Armstrong has fought against what he views as excessive government intervention, including sponsoring a lawsuit against the Treasury and suggesting Coinbase would stop staking Ethereum if the U.S. government pressured it to do so. 
When asked if Coinbase Cloud could give the firm the capacity to censor activities on applications made possible by its platform, Chatterjee responds that the company lacks the necessary capabilities. "It differs substantially from Tornado Cash." We only serve as an access layer. 
"I have high hopes for the product. Developers may create Web 3.0 products for free in just a few minutes.