Games
Blockchain & Metaverse Games Are Innovating The Gaming Sector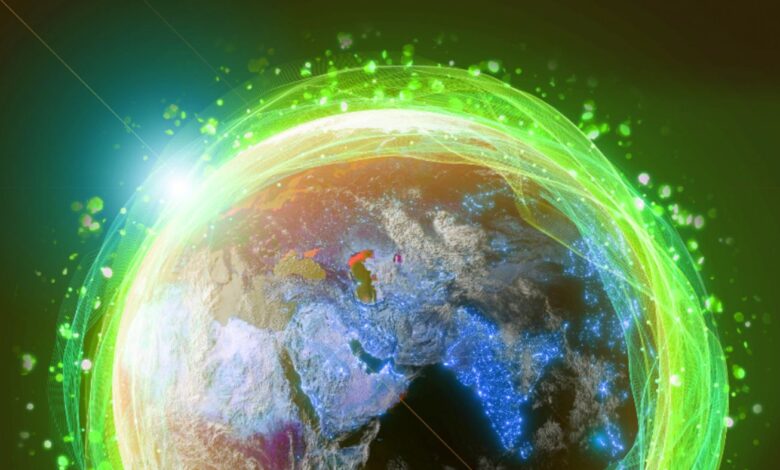 Blockchain technology has made it possible for developers of cryptocurrency games to build virtual economies that may compensate users in real money for their time.
Players can earn in-game or non-fungible tokens (NFTs) that can be kept in their wallets by participating in the Play-to-Earn (P2E) economy.
Players can swap in-game digital tokens for cryptocurrencies on a variety of marketplaces.
These digital assets can be traded or sold on different websites, or they can instantly transform into fiat money.
Traditional games, however, function in a centralized manner due to their design. The resources used in the game are frequently locked to the game and cannot be used outside it.
Players cannot use in-game resources outside of the game's framework, which is the effect of this. For instance, a CS: GO cannot use skin in a Battlefield game.
While it is possible to sell other players in-game items like skins, this is mainly done on the black market or through controlled markets. Players cannot freely exchange any in-game items they could acquire in a conventional game.
By allowing players to acquire in-game assets that can be traded for other investments or even converted into real money, blockchain games introduce a much-needed update to this system.
Each player gets a wallet that they can use to hold blockchain-based game currency they earn, some of which can be used in several games.
The value of these virtual goods in the real world increases the appeal of playing blockchain games.
Additionally, when adequately developed, crypto games offer captivating gameplay with a solid in-game economy.
EveryRealm launches a home-building game on Roblox and an NFT adventure game on The Sandbox.
To create a Roblox house design game, EveryRealm collaborated with Hometopia. Homotopy branded the "game for adults" of the metaverse and allowed users to work with friends to create the ideal homes and neighborhoods.
A company called Everyrealm designs virtual structures in realistic 3D settings for the metaverse. In February, the company's $60 million round was sponsored by some of the most renowned web3 venture capital companies, including Andreessen Horowitz (a16z). Other notable sponsors include Coinbase, the Weeknd, actor Will Smith, and US singer Nas.
EveryRealm says that Hometopia is the world's first significant metaverse game for house design, construction, and renovation.
Additionally, web3 powerhouse Everyrealm's adventure game Fantasy Islands debuted in the metaverse. The setting for Fantasy Islands' first significant release is The Sandbox, a virtual space where big businesses and casual users have been mingling and creating.
Metaverse games are incorporated into the virtual world in which they are located, allowing players to enter them as they travel, in contrast to traditional video games, which must be purchased and downloaded to be played. Despite not being a full-fledged game, Fantasy Islands has enough to keep players entertained as they travel through its 100 islands and complete chores.
The location of the Fantasy Islands game is Frostbite Villa, which can find in The Sandbox at coordinates -3, 5. Gamers will encounter prompts and hints as they explore the estate, and they will direct them toward seven missions. The Sandbox regulars who have played it so far seem to have enjoyed it.
Fantasy Islands is meant to be much more than just a multi-level adventure, according to Everyrealm. Residents of the 100 islands are expected to construct their opulent condos and beachfront homes where they may relax and display the NFTs that adorn their properties.
You can use a variety of NFTs from the Fantasy Islands collection to utilize the metaverse game fully. The best of the bunch is the FI100 cards, which cost 19 ETH at the time of writing and grant VIP access to all 100 islands in the game. Each NFT has features, including a bar, particular grid locations, gadgets, and animals. If you've ever wanted to spend time with a giraffe, head to Fantasy Islands.
Then there is the Fantasy Islands brand of yachts and clothes and the inescapable superyacht. The quality and diversity of entertainment in the metaverse are continually improving. This is the final version of the Fantasy Islands metaverse game. On the other hand, there is a lot to like based on first impressions.
The Metaverse
Another area of the blockchain gaming scene that seeks to increase innovation is the metaverse.
The metaverse is the idea of a collection of virtual worlds where users can interact and collaborate while still having fun. One of its key advantages is that the metaverse is not just for gamers.
Businesses can use the metaverse to host virtual meetings and allow staff to work remotely.
The corporate metaverse intends to give businesses total control over their virtual worlds and the activities that take place there.
Businesses can create online workspaces for founders, directors, and workers that reflect the ethos and culture of the organization.
For instance, if you are a startup owner, you may create a virtual presentation area where potential investors can observe and engage with your business concepts.
You can even build a virtual store where clients can view and purchase your things if you're starting an eCommerce business.
Virtual spaces allow for the sale of both physical and digital goods, with the latter being delivered to the buyer after purchase while they can download the former immediately.
Outlook For The Crypto Gaming Industry
A significant industry in the cryptocurrency field is emerging swiftly in the blockchain gaming space.
New crypto games result in highly immersive experiences, AAA-style graphics, and even the entry of well-known game developers.
Only time will tell if blockchain gaming can compete with traditional gaming on a level playing field.
There is much room for development, too, given the rising interest from big-name game developers and the increasing caliber of crypto games.
These considerations raise the possibility that the crypto gaming and P2E industries may change and incorporate new developments and concepts.
The gaming industry will face incredible rivalry as more initiatives enter the market, spurring further innovation.