Exchanges
Major Crypto Exchanges Are Shedding Workers As Market Turmoil Triggers Trading Downturn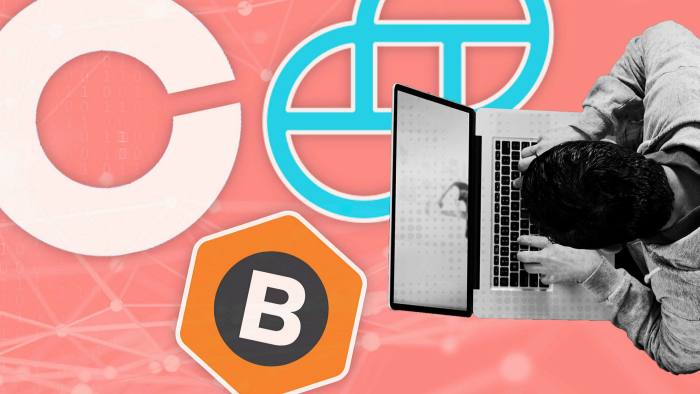 As a two-year hot streak gives way to a crypto chill, major digital asset exchanges are laying off hundreds of employees in an unexpected turnaround from the industry's fast rise. 
Coinbase, a US-listed company, joined rivals Gemini, Crypto.com, and BlockFi on Tuesday in announcing plans to reduce headcount by nearly a fifth of its workforce, or more than 1,000 employees, as this year's decline in cryptocurrency prices chokes off the trading activity that is the industry's lifeblood. 
According to Julian Sawyer, the former CEO of cryptocurrency exchange Bitstamp, "If there isn't trade volume, there is no money. It looks like it will be tough for quite some time." 
The market value of the world's 500 most oversized cryptocurrency tokens has fallen from a peak of $3.2 trillion in November to less than $1 trillion this week, wiping out years' worth of advances in significant coins like bitcoin and ether.
The downturn coincides with a broader decline in all global financial markets. Still, it has been particularly pronounced in the riskiest asset classes at a time when central banks are reducing the stimulus they increased in 2020. 
During bull markets, cryptocurrency investors typically trade considerably more frequently. The once-hefty fees exchanges collect from facilitating trading are now being eaten away by declining volumes. 
According to Financial Times projections based on CryptoCompare data, spot trade volumes across major crypto platforms averaged roughly $800 billion per month from March to May, which is less than half the same period in 2021. 
As it rode the enthusiasm in the cryptocurrency markets, Coinbase increased its workforce from 3,730 at the end of last year to over 6,000 today. 
Rivals who have prospered recently are also abandoning their expansion strategies. Early in June, cryptocurrency exchange Gemini announced it would fire 10% of its workforce due to "turbulent market conditions" that the Winklevoss brothers, who founded the company, claimed might last "for some time." Recently, the cryptocurrency lending site BlockFi and Crypto.com both announced they would reduce their workforces by 5%, or about 260 people, respectively. 
Ninety employees, or almost 12% of Mercado Bitcoin in Brazil, were recently laid off. According to director Fabricio Tota, the exchange increased from 200 to 700 in just a year in 2021. 
"When you grow so quickly, it's not organized growth. So it's time to become more organized and to look for inefficiencies, Tota said. 
An internal and external pushback against Coinbase was already present. It announced plans to cut back last month and even revoked some employment offers. Alesia Haas, the chief financial officer, stated last week that "we are operating in an uncertain moment." 
John (not his real name) was getting ready to move from Europe to London to start working at Coinbase after quitting his job. "Everything in this room was packed. Any transfer is a significant affair; you have to organize everything, and bid people farewell, and I was seeing someone here. The entire thing just collapsed, he claimed. After his UK visa application was denied, he was left attempting to take up his previous position. 
According to the employee information sharing site Blind's head of public relations, Rick Chen, Coinbase has guaranteed that offers won't be withdrawn. I haven't seen anything like this. He added, "to have the whiplash of a few weeks later where that's not the case." Coinbase made no more comments beyond directing users to top managers' blog postings and tweets. 
According to a former top official at Gemini, the exchange "overhired" during the bull run in the cryptocurrency market last year, and the company's current announcement on cutbacks is just the beginning. 
"Ten percent is a gross understatement. Since March, Gemini has quietly let go of several key employees, according to the former worker. Gemini chooses not to respond. 
According to Charley Cooper, general director of blockchain software provider R3, the cryptocurrency business is frequently characterized by "hubris." 
"Cryptocurrency is subject to economic laws as well. If you consistently think that your asset class is exempt from the laws of economics, it's challenging to persuade people in mainstream finance that you're serious about business, he added. 
Operators' costs have increased due to increased regulation of crypto assets. According to Eric Demuth, CEO of Bitpanda, an exchange based in Austria, "If you do it right, the overhead for regulatory issues is significant because we have to go into the old world and sustain the pace of the new world." 
However, the degree to which exchanges experience a chill may vary depending on their business model, including whether they provide derivatives trading or rely on institutional traders for income. 
According to CryptoCompare, trade in derivatives, which allow for bets on coins' future direction, has declined by 17% over the last three months compared to peak levels, a far more minor fall than the decline for the spot. 
With 300 staff, cryptocurrency exchange FTX stated that it is still "very profitable." The top exchange by volume, Binance, announced that it would keep up its recruiting pace. According to Binance, "colder markets present the best opportunity for organizations to invest in or acquire exceptional enterprises at a more advantageous pricing point." 
Lennix Lai, director of financial markets at OKX, stated that the exchange intends to increase its 2,800-person workforce by 30% over the following year.