Exchanges
Five Crucial Things To Look For In A Crypto Exchange If You Are A Novice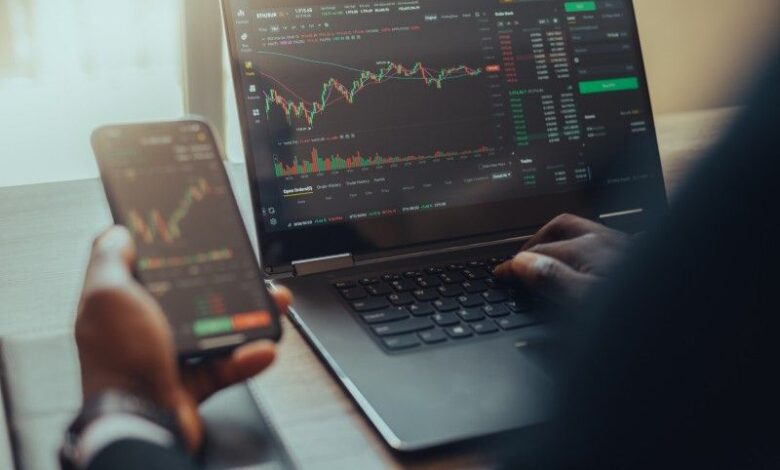 One of the first and most crucial decisions a cryptocurrency trader will make is selecting an exchange platform, and just as with any investment, making judgments requires caution and research.
The days when traders could only buy cryptocurrencies through mining or trades through online and offline forums are over. Both early cryptocurrency adopters and novice traders constructing their wealth portfolios now find cryptocurrency trading more tempting and accessible.
Technology advancements like cryptocurrency exchanges play a vital role in this. These platforms, which enable the buying, selling, and exchanging of digital currencies, make trading and investing in digital assets simple and convenient by creating various features and benefits accessible with just a few mouse clicks.
One of the first and most crucial decisions a cryptocurrency trader will make is selecting an exchange platform, and just as with any investment, making judgments requires caution and research.
We've gathered some of the most crucial elements each crypto enthusiast should consider before picking an exchange to assist you and other potential cryptocurrency users in bringing the best initial step into trading.
Security
It would help if you prioritized security as your first concern while selecting a crypto exchange. Platform security is crucial while trading cryptocurrencies because your finances depend entirely on it.
What signals should you watch out for?
Strong encryption and best security methods, including two-factor authentication, are used by reputable crypto exchanges to further secure traders' accounts. This determines whether you have a safe wallet or risk being compromised.
A solid track record of protecting servers from both internal and external attacks. The platform should be built so that transactions are risk-free and security measures are in place to safeguard users' digital assets.
It's also crucial to consider how an exchange complies with and adheres to the essential governmental regulations to safeguard all cryptocurrency traders.
For instance, the Bangko Sentral ng Pilipinas has authorized and overseen exchanges like the Philippine Digital Asset Exchange (PDAX) (BSP). As a result, it is more accountable to regulators and transparent. Additionally, it gives users confidence that they have a resource to turn to with any queries or problems.
Cryptocurrencies Offered
Since specific platforms offer more exchangeable coins than others, the amount of currencies you can trade differs between crypto exchanges. The next step for a trader is to determine the money they are interested in trading before deciding whether those coins are available on the cryptocurrency exchange platform they are investigating.
According to expert dealers, a typical exchange should offer at least eight to ten coins. Businesses with a broader selection of cryptocurrencies can aid in portfolio diversification and risk reduction if a cryptocurrency's value declines.
With 34 cryptocurrencies now available for trading, PDAX boasts one of the largest selections of cryptocurrencies in the Philippines. Additionally, the majority are ranked among the top 200 cryptos by market capitalization, including, but not limited to, BTC, ETH, and XRP.
There are readily available, free-to-access resources that display the top crypto prices and charts by market capitalization that can help new traders get a sense of the best currencies to trade.
Fees
Naturally, every cryptocurrency trader wants to keep their winnings as much as possible. However, consumers must pay a fee to utilize any cryptocurrency exchange, whether to deposit money, trade, or withdraw it.
To ensure that fees won't reduce your profits, you must examine the prices various platforms charge when selecting a cryptocurrency exchange. If at all possible, use the platform with the lowest costs.
What are these fees that you ought to research? This covers commissions for trading, deposits like cash in fees, withdrawal fees, and balance transfer fees.
Trading platforms like PDAX, which charge low fees when users deposit money into and withdraw money from their e-wallets through partner banks, digital wallets, and financial institutions, are an option for traders in the Philippines.
Liquidity
You should know how quickly these currencies' prices can change before entering the world of cryptocurrencies. That being said, you ought to consider good liquidity while selecting a cryptocurrency exchange.
Liquidity, in a nutshell, defines how simple it will be for you to convert money into cryptocurrency or vice versa without losing any of the value. In a market for digital currencies that moves quickly, a liquid exchange can also streamline the procedure for buying and selling cryptocurrencies, making it simpler to enter or leave a trade.
Experts encourage traders to look at an exchange's trading volume to see how liquid it is. A sale is more fluid and better for trade as it rises.
Partnerships between crypto platforms can also assist in guaranteeing an exchange's liquidity. Such is the case with PDAX, which has reputable international partners, including banks, investment companies, and blockchain software providers that all assist in lowering barriers and maintaining a robust and liquid market to exchange cryptocurrencies for Philippine pesos.
Ease of use, customer experience
Of course, when selecting a crypto exchange platform, you should keep in mind your user experience.
A competent and trustworthy crypto exchange may reduce this complexity and overwhelmingness by making its platform simple. Crypto trading can become confusing and overwhelming, especially for beginners.
The following are some of the benefits you ought to receive from a reputable cryptocurrency trading platform:
Zero lag experience Every trader, whether using a desktop or a mobile device, needs a seamless and quick trading experience, given how quickly things move in the world of cryptocurrencies.
A pleasant user experience. Hours can be spent trading, so it's essential to have an intuitive platform design.
Dependable customer service. A perfect cryptocurrency exchange should have a specialized team that users can turn to for advice and support on their cryptocurrency-related issues.
Learning. By providing tutorials, summaries, training, and insights on the cryptocurrency market, a crypto exchange should assist traders in staying abreast of the latest developments.
As a trader, you want to view your cryptocurrency exchange as an investing partner, and it ought to treat you as such by providing you with a simple customer experience.
Locally, PDAX is the preferred platform for Filipino cryptocurrency traders, both experienced and novice.
In addition to its BSP regulation, security measures, and affordable fees, PDAX supports investors in their cryptocurrency experience by giving them reliable customer service and up-to-date crypto learning resources.
Last but not least, the user-friendly PDAX mobile app and web exchange make it simple to follow trading processes.