Exchanges
Why Coinbase Is The Best Cryptocurrency Exchange?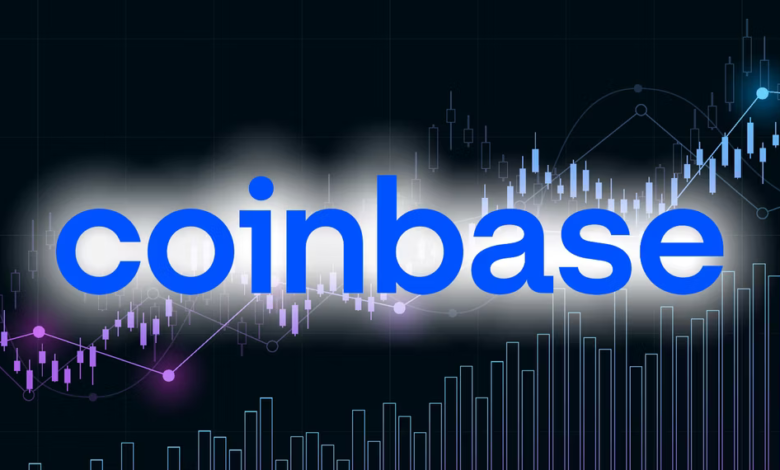 If you've used crypto, you've used Coinbase. If not, perhaps it's time you gave it a try.
Coinbase is one of the world's largest cryptocurrency exchanges, in both user numbers and the sheer volume of crypto traded on the platform.
There's little doubt that it ranks among the greatest crypto exchanges. What makes Coinbase so great, though? What distinguishes Coinbase as one of the top cryptocurrency exchanges?
1. Ease Of Use & User Interface
Let's start with one of Coinbase's key benefits, its usability. Users' convenience is something that cryptocurrency exchanges always work to improve, but Coinbase has always been known for its user-friendliness.
Although new features and cryptocurrencies have made the Coinbase user interface a little bit more cluttered recently, the overall layout and flow of both the Coinbase app and desktop site remain user-friendly.
Indeed, many recommend that newbies to cryptocurrency utilize Coinbase for their initial Bitcoin buy due to the good ratings of the Coinbase Android and iOS apps.
2. Number Of Cryptocurrencies
Bitcoin was the only cryptocurrency that could be purchased when Coinbase first started in 2012. Of course, there weren't the thousands of cryptocurrencies we are familiar with today in 2012, and the cryptocurrency business as a whole was still in its infancy.
Currently, Coinbase supports a huge number of cryptocurrencies for spot trading, and Coinbase Pro (Coinbase's more sophisticated trading tool, which we'll discuss shortly) offers access to even more cryptocurrencies.
You may purchase a variety of cryptocurrencies on Coinbase, including the well-known ones like Bitcoin, Ethereum, Litecoin, and Dogecoin as well as less well-known ones like Aptos, Liquidity, and Mina.
In conclusion, there's a good chance you'll locate the cryptocurrency you wish to purchase on Coinbase.
3. Opportunities To Earn Free Crypto
One of the earliest cryptocurrency exchanges to reward consumers for learning about bitcoin was Coinbase. You can earn free cryptocurrency by participating in Coinbase's learning rewards program; all you have to do is follow the instructions on your screen.
Payments were made in earlier, more well-known cryptos. You may currently make $4 from The Graph (GRT), $3 from Chain (XCN), and $3 from AMP (AMP), among many other learning and earning possibilities.
You won't become a cryptocurrency whale over night, but who can say no to free cryptocurrency?
4. Coinbase Pro Is Available For Experienced Traders
There are two variations of Coinbase: Coinbase and Coinbase Pro. A professional service often has a fee, whereas Coinbase Pro does not.
In fact, moving to Coinbase Pro can end up saving you a few dollars here and there in transaction fees.
The trading interface is where Coinbase and Coinbase Pro diverge most. In contrast to Coinbase, which only allows for spot trading, Coinbase Pro is a full-featured trading platform with more sophisticated capabilities. You can trade between cryptocurrency pairs, make various buy and sell orders, and do a lot more on its unique trading interface.
It's not difficult to use, like Coinbase, but it will take you a little bit to become used to Coinbase Pro because it offers more features.
5. Proof Of Reserves & Liabilities
Few bitcoin exchanges, including Coinbase, provide their evidence of reserves, including liabilities. It's a part of a larger movement in the crypto community for openness in the wake of the terrible bankruptcy and collapse of FTX, a significant exchange.
Prior to the FTX market chaos, Coinbase was already regarded as a safe haven. Months before FTX overextended and triggered a run on its self-issued cryptocurrency, the problem was openly addressed in a Coinbase blog post from June 2022.
The fact that many banks and financial institutions use customer money for lending and trading means that they frequently only keep a small portion of their clients' assets at any given time. Customer assets are always held 1:1 by Coinbase. This implies that our customers can access their money 365 days a year, seven days a week.
Additionally, Coinbase CEO Brian Armstrong tweeted several times to reiterate that the company doesn't engage in such activities, keeping customer assets safe and secure.
Because Coinbase had a legitimate Initial Public Offering (IPO) on the stock market, auditors would have had access to the company's books, approving the company and its financing for investment.
6. Coinbase Is Secure
Security problems abound in the cryptosphere. The security record of Coinbase is among the best, and there have been very few breaches over time.
However, if you've been in the cryptocurrency industry for more than ten years, you're likely to run into some problems. For instance, 6,000 or more user accounts were compromised in 2021, causing the loss of cryptocurrency. However, it appears that the hacks were the result of a phishing scam, therefore the data wasn't taken from Coinbase but rather straight from the individuals.
The majority of Coinbase's cryptocurrency holdings are kept in cold storage wallets (as opposed to an internet-connected online wallet). A catastrophic breach is less likely if the money is kept safely offline. Although it's not impossible, it does reduce some risk.
Every Coinbase user should enable two-factor authentication as well. By demanding a second form of authentication before your account can be unlocked, it offers an additional degree of protection. Again, it's not perfect, but it does help.
Coinbase Isn't Perfect, But It's A Great Option
No exchange for cryptocurrencies is flawless. If it were, we wouldn't hear about cryptocurrency exchanges failing, misusing user cash, pulling rug pulls or other user scams, or any of the other countless problems.
But despite its known problems, which it does have, Coinbase has managed to outperform other cryptocurrency exchanges during its more than ten years of operation.
Therefore, Coinbase still has a place for you in the crypto-sphere, regardless of whether you're totally new to cryptocurrency or have been HODLing for years at this moment (diamond hands, of course).