Games
Horizon Blockchain Games Raises $40M In Series A Funding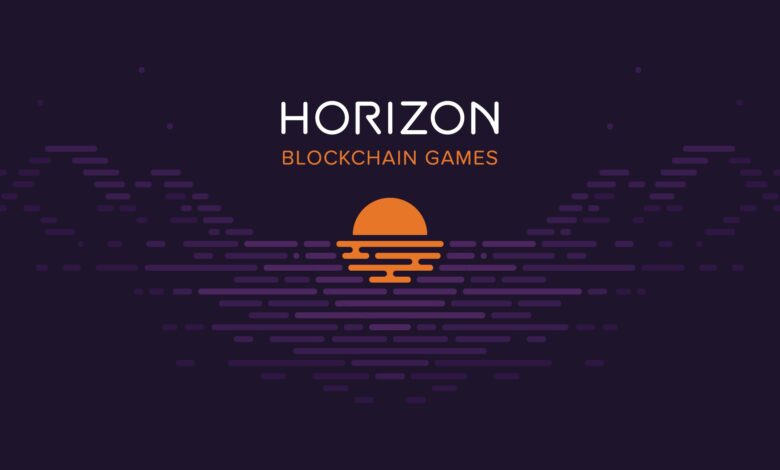 Horizon Blockchain Games, best known for its popular title Skyweaver, has acquired $40 million in Series A funding to expand its product line and business operations. The company's all-in-one developer platform and smart wallet Sequence will develop, which makes it simple to create web3 games and applications. Horizon will also increase the content and audience of Skyweaver and launch Niftyswap, a semi-fungible token (SFT) marketplace.
"We are grateful to have such a strong group of backers who are assisting Horizon in becoming the leading platform, infrastructure, and gaming business for web3."
"At Horizon, we have a long-term vision for the future of web3 and are deliberately constructing complementary products to support the ecosystem," stated Peter Kieltyka, Horizon Co-Founder and CEO. "Our Series A helps us to extend the Sequence ecosystem by drawing additional builders to our platform via marketing, community, and partnership initiatives. We also have great ambitions to develop the content and community features for our game Skyweaver and launch Niftyswap, a decentralized marketplace that enables transferring SFTs quickly and securely."
Leading traditional game publishers, tech-focused venture capital firms, and pioneering companies in the web3 space participated in the investment round, led by Brevan Howard Digital and Morgan Creek Digital. These companies included Take-Two Interactive Software Inc., Polygon, Ubisoft, Xsolla, Initialized Capital, BITKRAFT Ventures, CMT Digital, Quantstamp, Round13 Capital, Xchange, and Everyrealm. Important individual investors included Shopify CEO Tobias Lütke, The
According to Colleen Sullivan, Co-Head of Ventures at Brevan Howard Digital, "Horizon has been developing the iceberg beneath the surface for web3 games." Skyweaver is excellent and demonstrates that web3 games don't have to forgo fun, design, and community. Niftyswap has the potential to become the leading web3 game item and SFT marketplace. The Sequence platform has enormous potential to open mainstream access to millions of games and applications. We think Horizon is positioned to emerge as the leading platform, wallet, and gaming firm of the web3 generation combined with their exceptionally brilliant team.
"The fact that we were significantly oversubscribed in this challenging and bearish market illustrates the world-class experience of our team, the greatness of our products, our collective web3 vision, and the fundamentals of how we're running this company," stated Deborah Marfurt, CFO at Horizon. We are grateful to have such a strong group of backers assisting Horizon in becoming the leading platform, infrastructure, and gaming business for web3.
Sequence wants to establish itself as the go-to platform for every project or business developing a web3 product aimed at consumers. The arrangement makes constructing web3 games and apps straightforward, and developers who are web3 native or from traditional web2 projects can utilize Sequence to offer seamless and user-friendly experiences using any or all of the products in the platform. Twelve projects already use the platform, while nearly 40 are incorporating Sequence capabilities. These projects include Skyweaver, Cool Cats, Niftyswap, Sunflower Land, Dark Earth, BoomLand, Mechachain, and more. Additionally, the new boxing NFT marketplace on Polygon from DAZN, the international sports entertainment platform, is connected with Sequence Wallet, which already has 675K+ customers. According to early data, about 80% of DAZN Boxing's consumers are brand-new to cryptocurrencies and NFTs, demonstrating the potential of Sequence's user-friendly web3 wallet and product ecosystem.
Sandeep Nailwal, the co-founder of Polygon, stated, "Horizon and Polygon have been working together since 2019, and we're excited to strengthen our collaboration. "Both firms promote the Ethereum ecosystem and provide exceptional experiences on Polygon. It's fantastic to have the Sequence platform for developers since it makes onboarding some of the giant corporations in the world to Polygon easy.
According to Xavier Segura, General Partner at Morgan Creek Digital, "What sets Horizon apart from so many other companies is their deep technical prowess with Sequence, and how the developer platform has been informed by building their applications: Skyweaver, which is a uniquely great game, and Niftyswap." "They are aware of the problems with blockchain and have created a strong platform that will attract users and developers to web3."
Horizon will also use the money to develop and improve the Skyweaver universe, which was hailed as "the best blockchain game" when it was made available as an open beta on February 8, 2022. With regular game updates and the introduction of the Clash of Inventors expansion, which included 50 new cards, Skyweaver has experienced substantial growth in both the player base and the in-game content since its inception. The developer has a robust product roadmap that includes new tradable items, spectator mode, guilds, and Skyweaver economy 2.0, among other features, to make the game more engaging and create something that players will enjoy for years to come.
Additionally, Niftyswap.io, a decentralized market for web3 collectibles, will be included as a new business pillar for Horizon. This market allows users to immediately buy and sell tradable objects while liquidity providers are compensated. Niftyswap provides access to on-chain liquidity, which simplifies trading SFTs. For video game and metaverse assets, SFTs, made possible by the ERC-1155 token standard that Horizon co-authored in 2018, function particularly well because they foster healthier markets with better liquidity and price discovery. The primary location for exchanging SFTs, web3, and metaverse goods, such as video game items, digital clothing, metaverse collectibles, and more, is Niftyswap. Before a general release this fall, Niftyswap has been made available to several external testers from the web3 community.
About Horizon
Horizon makes web3 simple, enjoyable, and powerful for both consumers and builders. The smart wallet and Sequence development platform make it simple to create web3 games and applications on the Polygon, Ethereum, and other EVM chains. Its free-to-play trading card game, Skyweaver, which allows users to acquire, own, trade, give, and sell SFT cards, went into Open Beta on February 8 and is being hailed as the best game for blockchain technology. This fall, the public will be able to use Nifty Swap, a decentralized SFT marketplace that enables exchanging web3 items simple and secure. Horizon, co-creators of the ERC-1155 SFT standard, makes web3 enjoyable, approachable, and advantageous to all users.