NFT
How Reddit's Collectible Avatars Blew Up The NFT Space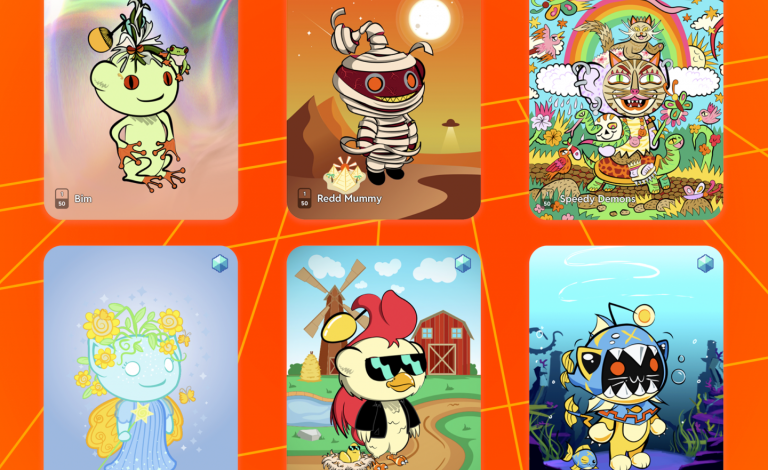 Reddit announced the beginning of a new project on July 7, 2022: Collectible Avatars. These limited-edition PFPs would grant their owners exclusive platform privileges and be made in collaboration with the company by freelance artists and well-known Reddit community producers. It was Reddit's first significant entry into the NFT market, supported by the Polygon blockchain and offered for sale at a set price in fiat. 
Many others were caught off guard by the news. The NFT subreddit on the social network has long been a frightening and noisy area where you might find either raging NFT hostility or irksome and malicious NFT scams. At one point, even Alexis Ohanian, the creator of Reddit, effectively recommended users avoid the website's poisonous area. What was the corporation doing jumping into a technological trend head-on when its reputation was already being damaged outside the confines of its platform? 
In a peculiar Web3 turn of events, however, four different Reddit Collectible Avatar collections hold positions on OpenSea's Top 10 list for 24-hour trade volume, with one group unseating CryptoPunks from the top slot. This is just three months after the business announced its NFT initiative. Furthermore, it was revealed that since July, Reddit users had established 3 million Vault cryptocurrency wallets on the site, outpacing even OpenSea in terms of the number of active wallets on its platform. 
All of this sounds a little crazy. So how did Reddit, a Web2 social media platform, end up being the Web3 NFTs' dark horse hero? 
What Are Reddit NFTs?
The CryptoSnoos NFTs from Reddit are digital, limited-edition collectibles based on the Snoo mascot of the social media network. Users can purchase them with fiat dollars, and they are created by independent artists and Reddit contributors from well-known creative communities like r/Comics. Users can utilize their avatars however they see fit outside of the platform, thanks to the avatars, which also provide platform features (such as distinctive profile animations). 
These NFTs were created in response to the Reddit Avatar Builder, which the platform released in 2020 and was relatively new. Users could create their profile photos using the Avatar Builder to modify their Snoo with different hairstyles, jackets, jerseys, and other clothing. 
Reddit's initial NFT collection, consisting of four artistic renditions of its Snoo avatar, was secretly published in June 2021 and served as a conceptual predecessor to the present Collectible Avatar NFTs. Selling for as much as 175 ETH ($234,000 at the time), their achievement inspired the business to investigate the technology's potential further. 
Where To Buy Reddit NFTs?
You would be out of luck if you were hoping to find a Collectible Avatar on Reddit's Collectible Avatar Marketplace because they have all been purchased. However, you may find them on OpenSea, where secondary sales are starting to soar. The top four are listed below. 
Popular Reddit NFT Collections
One of Reddit's most popular collections, Foustlings x Reddit Collectible Avatars, has done more than 430 ETH in trade volume. The series, made by Reddit user Tyler Foust, portrays Snoop in his distinctive squiggly line style surrounded by brilliant hues. 
Two Halloween-themed collections of approximately 2,000 Snoos were made by Reddit users poieeeyee and Rojom, titled Spooky Season: poieeeyee x Reddit Collectible Avatars and Spooky Season: Rojom x Reddit Collectible Avatars, respectively. Poieeeyee's collection is presently ranked first by 24-hour trading volume on OpenSea's Top 10 list with 514 ETH in trading volume (as of writing). The Senses x Reddit Collectible Avatars, another Rojom work, is the fourth collection in that Top 10 list. 
How Did Reddit Pull This Off?
The community at Reddit is well-known. It is also mindful of the contentious status NFTs enjoy among non-Web3-initiated people. Before the launch of Collectible Avatars, the business published a report titled The ABCs of NFTs, in which they discovered that while 35% of Reddit users believed that brands might "ruin the future of NFTs," 70% of Reddit users were receptive to purchasing an NFT from their favorite brand. In other words, they understood that they needed to properly implement their strategy for NFTs, eliminating the negative perceptions associated with technology while making it simple to buy them. 
And they had to tread extremely carefully. To create artistically unique digital avatars that grant owners specific utility on Reddit, the company hired independent artists, recognized talent within its platform, gave NFT owners something akin to a CC0 license in terms of intellectual property usage, incentivized platform users to get a cool, new PFP in the process, and made them available for purchase using fiat rather than cryptocurrency. And they achieved all of this while purposefully avoiding the phrase "NFT." The term is absent from Reddit's statement from July. 
This recent post from a community member demonstrates that this method was clearly understood by its user base. However, at this point, nothing that Reddit users' notoriously acerbic, witty, and occasionally vicious commentary can do will be able to stop Collectible Avatars' phenomenal rise. 
We wondered what would happen if we allowed Reddit artists the freedom to create any avatar they desired after seeing [NFTs] take off. In their announcement from July, the corporation wondered. 
The decentralized community could have given you a quizzical look if you had replied, "Get numerous Reddit Collectible Avatar collections into OpenSea's Top 10 list, with one knocking the mighty CryptoPunks out of the number-one slot." 
It is difficult to overestimate what Reddit has accomplished here. Given this success story, many other Web2 organizations on the fence concerning NFTs will likely adopt its technique of tackling NFTs without even using the term. The Snoo has our attention for the time being.