NFT
Lionel Messi & Cristiano Ronaldo Lead World Cup NFT Bonanza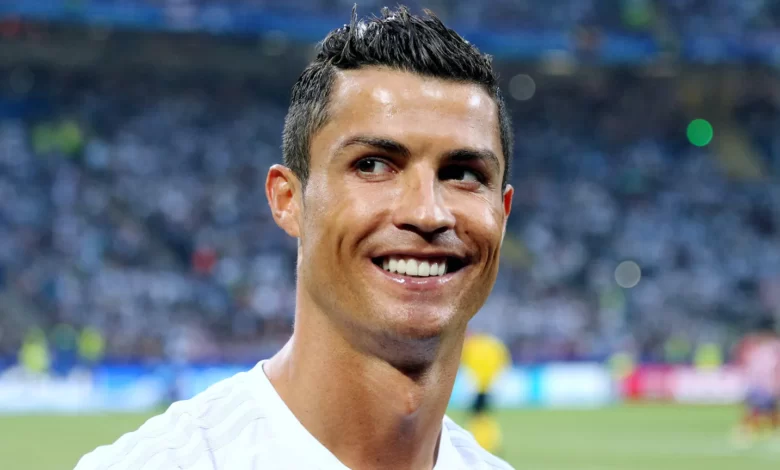 GOATs on parade: World Cup maestro drops are among multiple Web3 projects competing for attention in Qatar.
This weekend marked the start of the FIFA World Cup 2022 in Qatar. This year, millions of soccer fans have access to a wide range of Web3 brands and businesses that are working toward their objectives in addition to getting their fill of sports and competition.
The phrase "Web3" did not come up in conversation at the most recent FIFA World Cup, which took place in Russia in 2018. In 2022, though, the month-long competition will accept new features such as athlete NFT drops and Bored Apes from Adidas advertisements.
FIFA Takes Matches Into The Metaverse
FIFA+ Collect, an NFT marketplace built on the Algorand blockchain, was first introduced by FIFA, the world football governing body. Users can compile video highlights and World Cup-related moments similar to the NBA Top Shots site.
Users can purchase a pack of trading cards that include three randomly chosen moments or highlights. At the time of writing, French star Kylian Mbappe's goal against Argentina during the 2018 FIFA World Cup cost $7,500, making it the most expensive NFT available.
Additionally, FIFA collaborated with Uplandme, Matchday, Phygtl, and Altered State Machine, blockchain-based businesses, to create unique Web3 games with a soccer theme.
Fans who reach the top of the scoreboard in one mobile game called AI League, developed in collaboration with the Altered State Machine protocol, will be eligible for both virtual and tangible prizes, including Vivo phones, gaming consoles, and Adidas gift cards.
A digital recreation of the Lusail stadium, hamlet, and stores from the FIFA World Cup has been set up in the Upland metaverse, which maps virtual terrain to actual cities. The 32 World Cup teams' national crests, uniforms, and posters are available as NFTs that users can trade to finish digital collection albums. Only tournament-specific Upland activities will get you access to World Cup village assets.
Additionally, FIFA and Matchday, a gaming firm financed by Argentinean footballer Lionel Messi, worked together to develop a betting app. Users who compete against friends in World Cup predictions can win by correctly predicting matches and amassing trading cards of the best-performing players.
Lionel Messi's Second NFT Drop
Messi collaborated on the creation of his second NFT collection, the Messi Time Machine Collection, with Web3 studio Ethernal Labs and its NFT marketplace Ethernity.
Five new digital collectibles have been released to honor the forward's tenure with Paris Saint-Germain. His 2006 World Cup debut is highlighted in the first NFT of the series. Owners of that token will get access to an additional four collectibles honoring 2010, 2014, and 2018 World Cup appearances. Ten holders will have the opportunity to win an NFT for the competition this year through a raffle.
The football player and Ethernity collaborated for the first time in 2021 on "The Messiverse," the platform's highest-grossing collection to date with sales of $3.6 million.
In his words, "players and sponsors know they must cater to new technologies like digital collectibles and metaverse meet-ups to grab the interest of fans that grew up in a digital age." He went on to say that the World Cup acts as a "bridge" between mainstream fans and the Web3 world.
On the face of a cereal box aptly named "INDIGOOOOOLS," Messi also appears in a World Cup commercial with Adidas-owned Bored Ape Yacht Club (BAYC) NFT, Indigo Herz. Last year, Adidas acquired BAYC #8774 Indigo Hertz as part of its Adidas Originals ecosystem for a total of 46 ETH ($156,000 at the time).
Cristiano Ronaldo Enters NFT Space
While Cristiano Ronaldo, a Portuguese soccer player, will enter the business at the 2022 World Cup, Messi has been a supporter of blockchain for the past few years. He has the most followers on Instagram, so cryptocurrency exchange Binance decided to capitalize on it.
As part of an exclusive, long-term agreement with the exchange, Ronaldo debuted his NFT collection there. There are seven animated statues in the 6,645 NFT CR7 collection, each representing a crucial event in Ronaldo's life.
There are four levels of rarity for the digital collectibles, and depending on the NFT rarity, owners can access a variety of benefits, such as a personalized greeting from Ronaldo, autographed goods, early access to new NFT drops, and gift boxes.
In a statement, Ronaldo said that he had "made something that not only embodies the passion of the game but also rewards supporters for all the years of support."
US consumers can't use Binance.com's NFT marketplace, but they are instead qualified to receive a souvenir NFT for minimum USD deposits made on the platform during the campaign time. Users won't have access to the whitelist to buy CR7 NFTs in the future until that point.
Given a class-action lawsuit against celebrities like Tom Brady, Steph Curry, Larry David, and others who were employed by the now-bankrupt FTX, celebrity-endorsed cryptocurrency marketing has recently come under fire.
Binance chose a social media campaign earlier this year that paradoxically used athletes and celebrities to caution cryptocurrency investors about paying attention to celebrities.
To promote the alliance and the NFT collection during the World Cup, Binance has nevertheless released a 60-second television ad starring Ronaldo.
Budverse x World Cup 2022 NFTs
Budweiser, an American brewer, and FIFA reached a $75 million agreement for Budweiser to serve as the World Cup's official beer sponsor. However, the agreement was changed when FIFA decided to forbid the selling of alcohol in its stadium two days before the opening match.
Instead, Budweiser decided to offer the winning nation all of the beer they were going to sell.
Live NFTs that update in real-time throughout the competition are being sold in the meantime. dynamic scoreboard NFTs give owners an animated scoreboard that displays their preferred country and displays the team's statistics.
Each mint of a Budverse NFT is $100 and comes with a physical merch bundle that contains a scarf, a Budweiser metal cup that changes color, and a trading card. Additionally, holders are qualified to participate in sweepstakes at the time of purchase for a chance to win a VIP trip to the competition.