DeFi
Will BTC Go Up In 2023?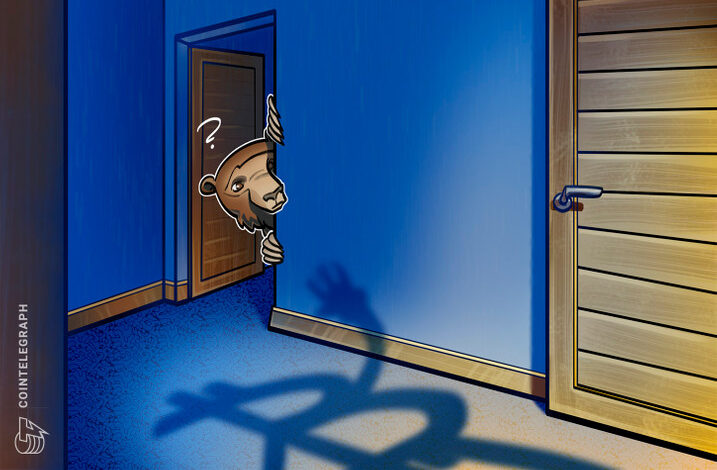 Depending on who you believe, Bitcoin's price will reach $3,500 or $1 million in the upcoming year.
The Bitcoin community is divided on whether the currency's price will rise or fall in the upcoming year. Most analysts and technical indicators predict it will bottom in the months between $12,000 and $16,000. A probable recession that might endure until 2024, at least in Elon Musk's estimation, as well as a volatile macroeconomic climate, stock prices, inflation, and Federal Reserve data, correlate with this.
On the other hand, influencers, BTC maximalists, and a variety of other genuine "shills" claim that its price may increase to as much as $80,000.
Both sides are supported by evidence. One problem is that they can be considering various time horizons. BTC will likely decline significantly in the coming months, but it may also climb in the middle to the end of 2023.
The Case For A 2023 BTC Price Increase
The four-year market cycle, which consists of accumulation (buying), an upswing, distribution (selling), and a decline, historically corresponds with bitcoin bull runs. The accumulation phase of this process should, in general, start around 2023. However, some think it might not be until 2024.
However, evidence suggests that valuations will likely increase in the middle of 2023. When the 80-week bear market ends, a bull market could start, according to Kevin Svenson, around April.
These price rises over time are also encouraged by Bitcoin's deflationary characteristics, manifested in its "halving" events. (The compensation for miners is reduced in half as a result of halvings. The following one is planned for April 2024.) Despite market volatility, Bitcoin's deflationary characteristics lead to price growth for long-term investors.
But watch out for hype. Markets and influencers are well aware that avarice sells. Be skeptical of predictions that will increase by ten times by 2023. In addition, despite such promises, Bitcoin is unlikely to reach $100,000 or even get close to it.
Pessimistic Estimates Have BTC Dropping To $3,500
Other experts predict that a rise won't happen till 2023 or even then. According to Gareth Soloway of InTheMoneyStocks, there is a remote possibility that it may even fall to $3,500:
"As Bitcoin matures and regulation gives consumers more confidence, there will be a tilt… I believe there will be a brief bounce in the near term, followed by a wave down to $12,000 to $13,000. After that, I'm concerned that prices will drop from $10,000 to $8,000 and, in the worst-case scenario, $3,500. That would be comparable to the collapse of Amazon.com during the dot-com period.
The ecosystem's operation may not be financially viable for miners if BTC falls to $12,000 or less. That would mean that transactions would no longer be processed, which may seriously harm the sector.
Also, remember that there hasn't been a clear link between cryptocurrency pricing and widespread acceptance, a dangerous trend. The amount of capital that investors (mostly whales and institutions) pour into certain assets through derivative contracts and other financial instruments determines the price of cryptocurrencies.
Changing Times But Bullish Sentiment
Regarding BTC price cycles, several issues still need to be resolved. According to some, these four-year cycles may no longer be relevant for various reasons. One is that, unlike prior processes, most BTC is not the only game in town.
Along with decentralized finance (DeFi), GameFi, non fungible tokens (NFTs), decentralized autonomous organizations (DAOs), Web3 businesses, and some significantly more profitable investment mechanisms, it is fighting against a variety of cryptocurrencies that are superior in most aspects. Instead of Bitcoin, ETH must be purchased to participate in Web3 and DeFi. Many believe that BTC will increase because people will be "more interested in DeFi." This is not true.
It is still a household name in cryptocurrency and one of the first coins that institutions will look to invest in. The price of Bitcoin will most likely increase in the middle of 2023. However, we will experience a decline shortly.
On October 18, over 38,000 BTC worth $750 million were transferred from cryptocurrency exchanges to private wallets, showing that whales are stockpiling for unstable market conditions. Moves made outside of businesses are frequently seen as optimistic indicators. Due to interest from institutions and pension plans, Rich Dad Poor Dad author Robert Kiyosaki is confident about bitcoin (BTC). He tweeted this on October 7:
"Why purchase silver, gold, or bitcoin? Buy more GSBC in response to the Bank of England pivot. The pension crisis revealed that central banks could not fix. INFLATION. In G&S, pension funds have always made investments. Pension funds are increasingly making Bitcoin investments. They realize that fake money, stocks, and bonds are toast.
An 'End Of World' BTC Surge?
Ironically, BTC maximalists think that a collapse of established systems and the US dollar (in particular) would be advantageous for Bitcoin and the larger "decentralized" community. They contend that a failure of governments will call for creating a new financial order, with Bitcoin being best positioned.
The theory holds that there is a nicely inverted line connecting the demise of the current infrastructure and an increase in the price of bitcoin, where greater volatility is correlated with higher prices. The decentralized community will merely "fill the void" when the world collapses.
Indeed, the energy price would soar if the oil-USD exchange rate fell. Additionally, it would indicate a Bitcoin environment that would not be viable due to problems with mining. With its September Merge, which eliminated miners from the equation and reduced its carbon footprint by 99.99%, Ethereum addressed this issue.
Additionally, a total collapse would render USD valuations useless. What would $1 million in Bitcoin have if it couldn't be used to purchase a loaf of bread if hyperinflation were to occur? Bitcoin typically benefits from volatility, but only up to a point.
Bitcoin maximalists should exercise caution while making wishes: If their requests are granted, it might also be disastrous for the USD and Bitcoin.