VC's
Zulu Raises $5 Million Seed Round For Its LatAm Digital Wallet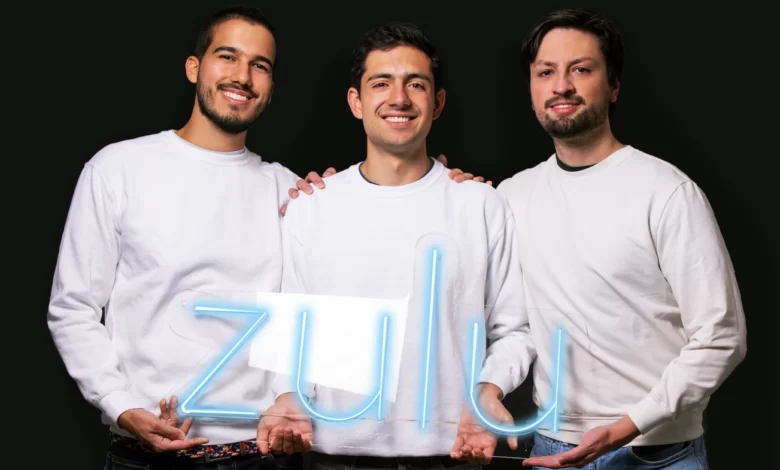 The adoption of cryptocurrencies in Latin America is still increasing, with Chainalysis putting the adoption growth rate at 40%, even as we try to determine whether any of this has harmed investor confidence in the sector and investment for businesses. Furthermore, the area "represents a 9.1% share of the worldwide cryptocurrency value received in 2022, with remittances and high inflation the main drivers of adoption," according to the report.
Even venture investors concur that Latin America is a crypto-hungry region. For instance, former leaders of Binance established a fund earlier this year to invest $100 million in this area and others. Even venture capitalists think this would be one of the areas that will continue to be hot despite a crypto cold.
The web3 craze truly took off in 2021 and 2022 as investors and entrepreneurs alike looked to make their mark in the budding sector.
But due to its relatively strong adoption of cryptocurrencies, Latin America stood out. According to Kim Grauer, head of research at Chainalysis, the region has continuously held between 8% and 10% of worldwide cryptocurrency activity. DeFi implementations have also drawn a lot of interest due to the region's challenges with the way traditional finance is carried out.
"I wouldn't exactly get much sleep these days if all of my savings were in cryptocurrencies. However, if they were in Argentine pesos, I wouldn't either".
Argentina is a prime example of a nation where alternatives to fiat money are becoming more appealing as the process of purchasing dollars becomes increasingly difficult and expensive. You needed dollars often while I lived in Buenos Aires for a few months in 2014, and the best conversion rate was around 10 Argentine pesos to one dollar.
Argentina also has a variety of exchange rates, some of which are purposely unfavorable. A scout at Kleiner Perkins and the chair of VC3's startup committee, Claire Diaz-Ortiz, made note of how challenging it is to circumvent the established banking system: "If you are a programmer and you work for an overseas company that deposits your salary in the local bank system, your dollars will be forcedly converted to pesos at the official rate of 130 pesos per dollar against the free market value of 270 pesos per dollar."
The economies of all of Latin America are not as unstable or polarized as Argentina's. However, there are commonalities across the region that explain why phenomena like the fleeting enthusiasm for play-to-earn crypto games have found significant acceptance, from high poverty rates to poor financial inclusion.
These elements also hint at potential future developments for cryptocurrency. Patricio Jutard, co-founder and general partner of Newtopia VC, stated, "We feel that crypto has a tremendous possibility to digitize cash. That is if the companies in this sector can develop user-friendly, resilient, reliable, and aesthetically pleasing products for the unbanked population.
Local startups are already essential in utilizing cryptocurrency for the Latin American and international markets. According to the investors we surveyed, regional companies will keep growing thanks to international relationships and financing.
The five investors we met with actively support entrepreneurs in Latin America who operate in the cryptocurrency and DeFi industries. They discuss the market's future outlook, the rise of women in the LatAm web3 scene, and how they are preparing for a comeback as a crypto winter appears more and more possible below.
That's a fair indication of why money is flowing into firms with a focus on Latin America and that provide a cryptocurrency function.
Zulu, a digital wallet for consumers in Latin America with headquarters in Colombia, is the most recent business to receive new capital today. Cadenza Ventures, Nexo Ventures, Simplex, CMT Digital, Gaingels, and some startup founders, including Caterine Castillo of Neivor, Jose Jair Bonilla, Carolina Garca, and Oscar Sarria of Chiper, Andrew Chang, a former COO and advisor of Paxos, and Man Hei Lou of Treinta, participated in the $5 million seed round as well.
This is how it goes: Users of its platform for Android and iOS may transmit free cross-border payments and save money in secure digital currencies. The company added that it shields consumers from currency devaluations that frequently take place in nations like Colombia, Venezuela, and Peru.
According to Esteban Villegas, co-founder, and CEO of Zulu, "Zulu is a decentralized wallet where each user retains their keys and directly custody their assets inside a wonderful user experience and with functions that are generally supplied by centralized exchanges." Blockchain technology must be simpler for the individual user to use and can help Latin America overtake other regions to become one of the most financially democratized in the world.
Following a chance encounter, while attending Universidad de Los Andes, Villegas and co-founders Jaime Varela and Julian Delgado founded the business in March 2022. Their objective was to provide web3 services to the Latin American populace, which banks typically ignore.
According to the business, it has 500,000 users in Mexico, Peru, Colombia, and Venezuela and wants to grow in 2023 to include other LatAm nations.
Villegas is still confident that money will continue to flow into the kinds of businesses that have shown a clear route to success, despite the continued difficulties in the cryptocurrency industry today and what that would mean for Latin American businesses seeking funding.
In our industry, fundraising will be more challenging, but this is a net positive, he continued. "Projects and firms without a clear roadmap or product-market fit will be eliminated from the picture, while businesses with obvious use cases and significant impact will be pushed to the front of the stage."
To continue developing a digital payment tool that enables international payments for remote workers, contractors, and freelancers in both their local currency and in fiat and cryptocurrency, Zulu joins businesses that have also recently raised money, including Ping's $15 million seed round, a fairly large raise in the current VC environment.
In September, DolarApp announced $5 million in early funding for their platform, which allows users to register bank accounts and instantly switch between pesos and the USD Coin (USD), a stablecoin dominated by the dollar, and back again.
Villegas addressed the possibility that this might have an impact on the regulation of cryptocurrencies in Latin American nations, stating that although consumers must be protected from fraud, regulations shouldn't ultimately "stifle the type of innovation that will eventually level the playing field into the region."
"Crypto regulation is necessary in Latin America to remove bad players, but it should be flexible enough to allow for new players who are working to create a positive impact but are not heavily financed, to thrive," he added.